Women's Heart Health Resources
Too often, women are worried about the health of their family or others around them. Here's what you need to know about taking care of your own heart.
Image

"When women do better, we all do better."
— Dr. Elizabeth Grey, cardiologist and MHIF researcher 

At the Minneapolis Heart Institute Foundation (MHIF), we are committed to conducting innovative research to understand what risk factors and conditions are unique to women. We translate our learnings into best practices for health care providers and women of all ages. It's time to empower women and their providers with the vital information needed to prevent and manage heart disease, so women of all ages can live healthy and happy lives.
Take a look at our timeline below to better understand women's cardiovascular disease (CVD) cumulative risk throughout a lifetime. Then learn the steps you need to take to care for your heart. Read the information below and also check out our Women's Heart Health YouTube Playlist.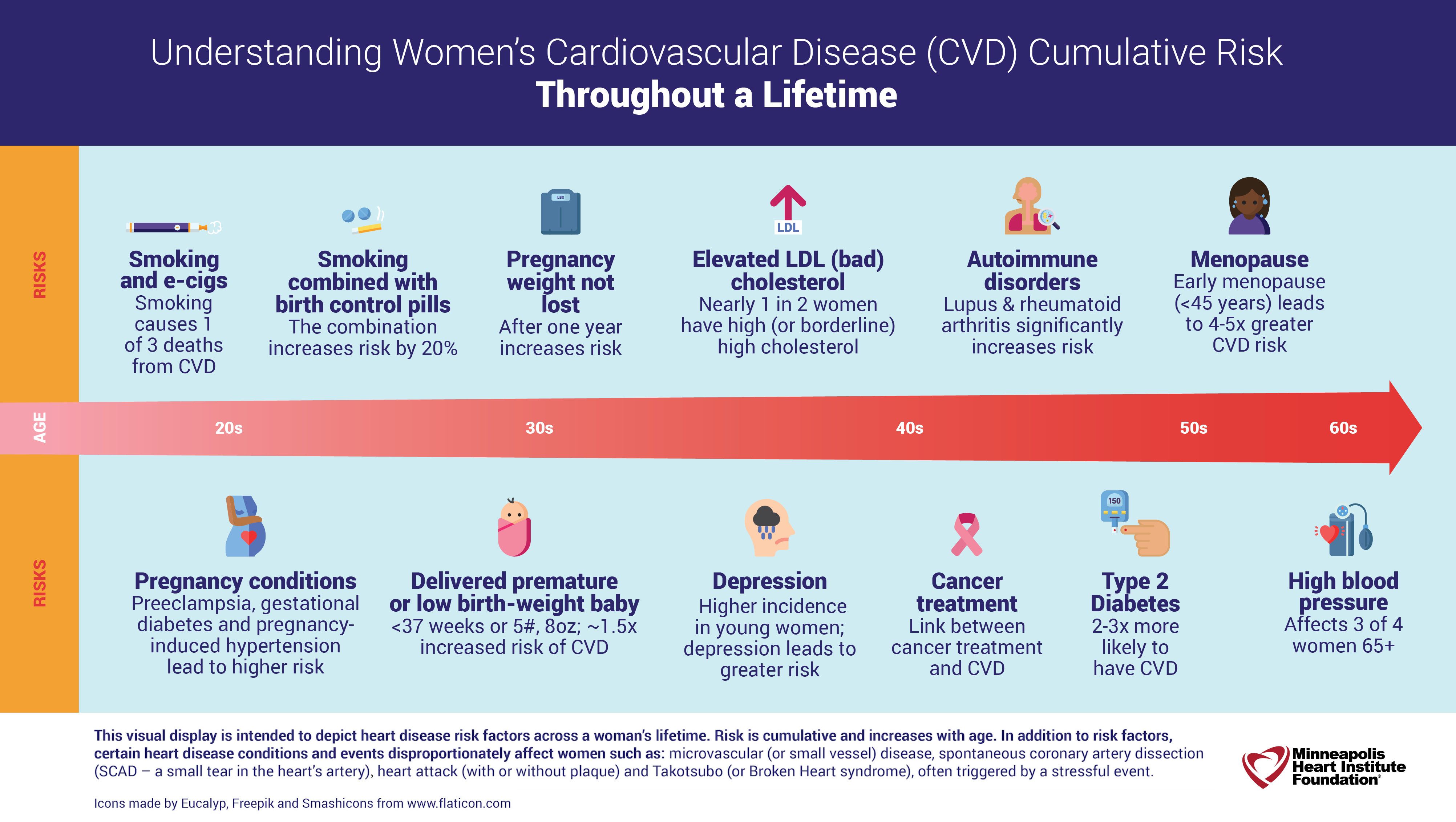 Step #1: Understand Your Risk
More than 7 in 10 women do not know that they have heart disease until they have a heart attack. Use this online resource to calculate your risk for cardiovascular disease or ask your primary care provider to calculate your risk.
Step #3: Know Your Symptoms
We've all seen the movie scenes where a man gasps, clutches his chest and falls to the ground with a heart attack. In reality, most heart attacks are not that dramatic — they start slowly with mild pain or discomfort. The symptoms can be subtle and people aren't sure what's wrong. For women, the signs and symptoms are often less typical and sometimes confusing. 
Signup For Our Newsletter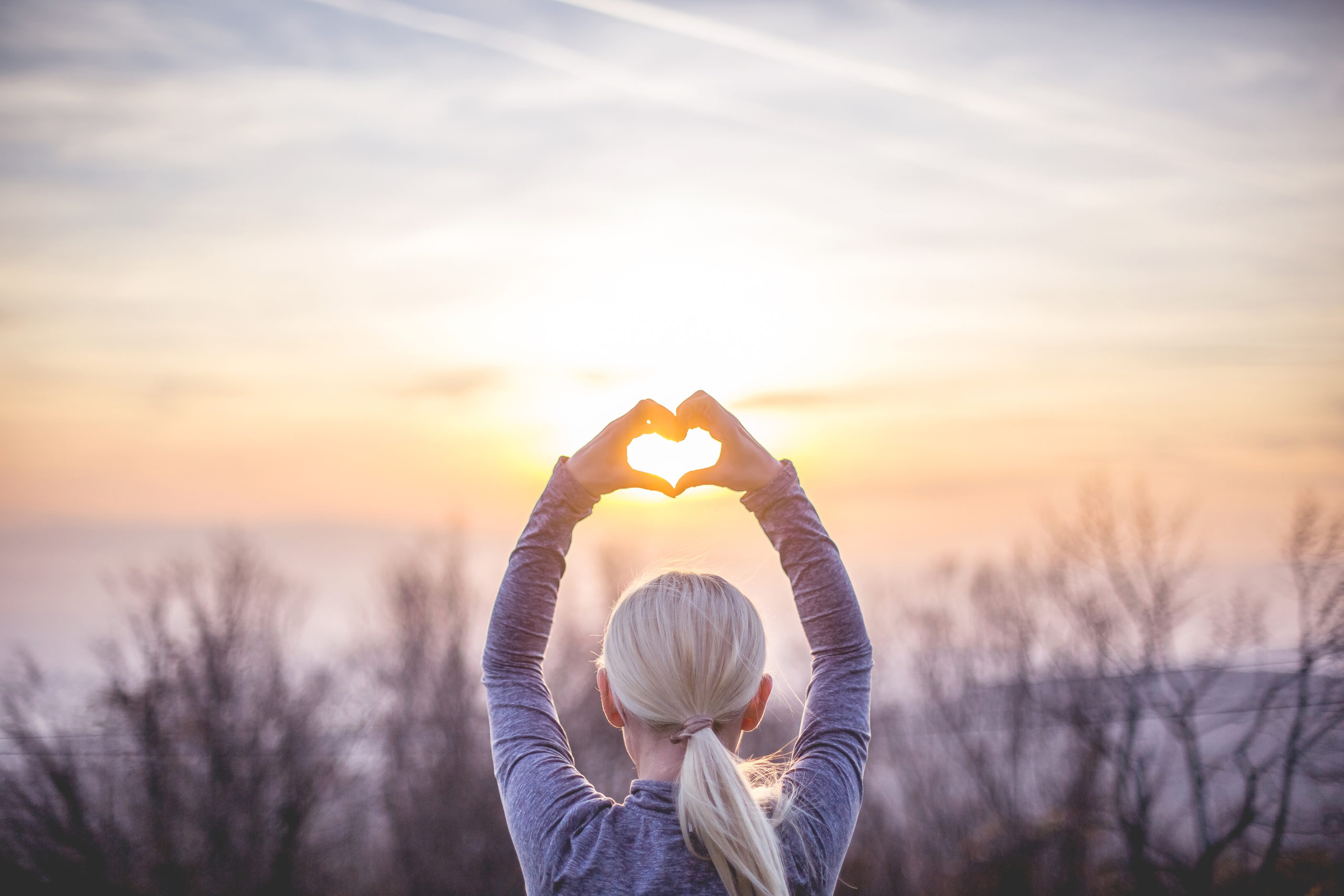 Make a Life-Changing Donation
Any gift, small or large, advances transformative research to save lives.