About Us
For 41 years, MHIF has been one of the leading nonprofit cardiovascular and vascular research and education institutions in the country with over 200 active research studies and publications ongoing each year.
Our Mission & Vision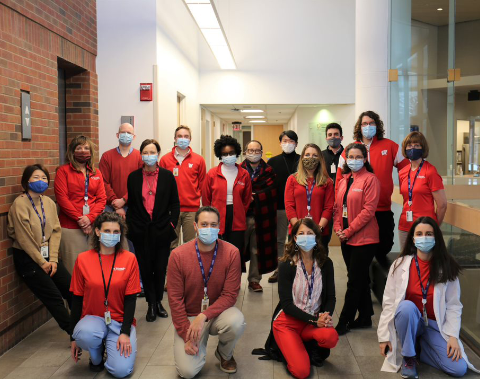 Our Mission
Improve the cardiovascular health of individuals and communities through innovative research and education.
Our Vision
Create a world without heart and vascular disease.
The Importance of Partnership
The relationship between MHI physicians and MHIF is vital to our work. Through the passion and innovation of our physician partners, we can continue to conduct cutting-edge research on a daily basis, just as Dr. Katsiyannis describes here:
The Impact of Research
As a research-driven organization, our results matter. We're committed to tracking our outcomes so that our research and education resources continue to grow farther and wider. Learn more about our work from this past year:



Our History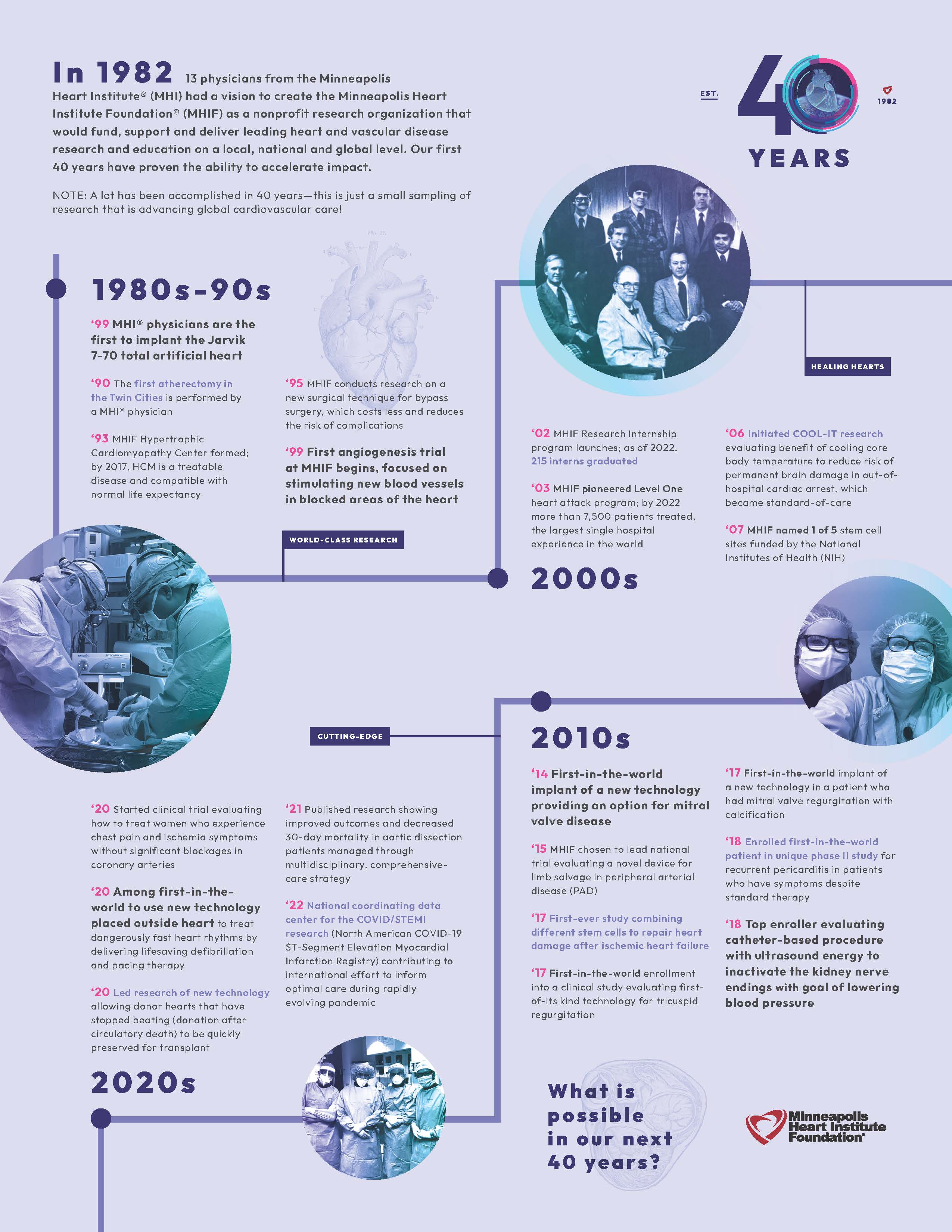 The History of Minneapolis Heart Institute Foundation
In 1982, 13 physicians from Minneapolis Heart Institute® (MHI) had a vision to create MHIF as a nonprofit research organization that would partner with MHI® to fund, support and deliver leading heart and vascular research and education on a local, national and global level.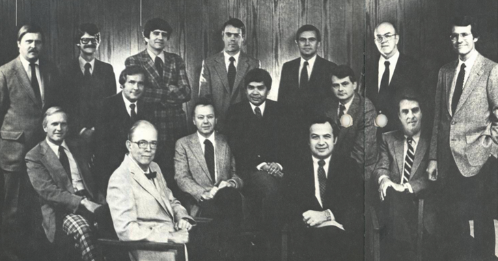 We are MHIF
We partner with 100+ cardiologists at Allina Health Minneapolis Heart Institute (MHI), which has been one of the top-rated cardiovascular care centers in the world since 1981 and consistently is awarded with national rankings by US News and World Report for cardiology and heart surgery. Our integration with this high-quality, high-volume cardiovascular care center at Abbott Northwestern Hospital allows us to study and offer cutting-edge treatment to a large number of patients.
Image