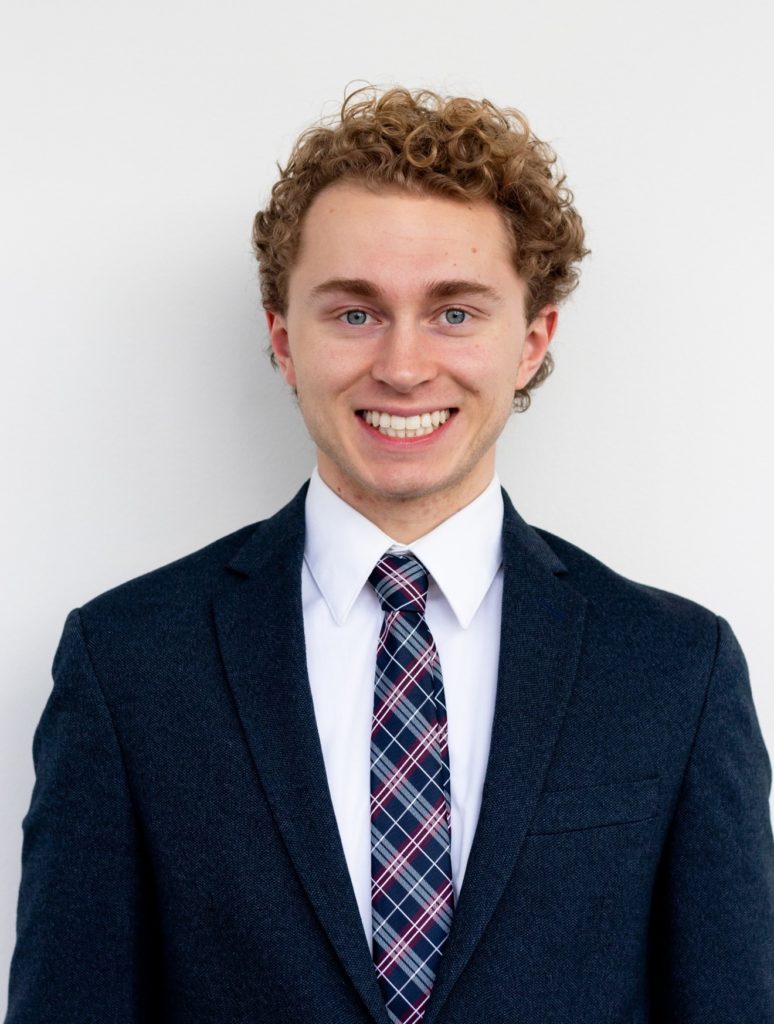 Thomas Basala
2022 Lead Intern
Hometown: Stevens Point, WI
Education: Michigan Technological University
MD Mentor: Dr. Jay Traverse
Staff Mentors: Sara Olson and Alexis Albers
Project: Role of CV Risk Factors and Major Adverse Cardiac Events in COVID-19 Mortality in the Allina Health System Metropolitan Hospitals in 2021 v 2020
How did you hear about the MHIF internship and why did you want to participate?
I first learned about the MHIF clinical research internship from one of my best friends, whose sister was a former intern. I initially hoped to participate in this internship because MHIF staff members and physicians have an admirable record of excellence in research pursuits, innovation, and patient care. After a positive experience learning about the intersection between research and patient care at MHIF last summer, I knew that I wanted to return to the internship program and MHIF in general. There isn't another internship opportunity for undergraduates and recent graduates that offers such a robust experience.
What sparked your interest in the field of research, medicine and cardiology? 
I became fascinated by medicine and the applications of research after a family member's rare disease prognosis was radically improved by their physician, who "went the extra mile" and networked with other professionals about the disease and treatment options at a research conference. Experiencing this cohesion between research and patient care led me to pursue pre-medical studies at Michigan Tech. Research experience in Michigan Tech's Clinical and Applied Human Physiology laboratory sparked my interest in cardiovascular research and physiology. Though medicine has evolved over time there are still so many questions and challenges that the healthcare system faces. For me, going to school in Michigan's Upper Peninsula where I volunteered as an EMT and worked in Michigan Tech's COVID-19 testing lab has opened my eyes to obstacles rural residents and healthcare workers face. This has been one of my biggest motivators to pursue a career in medicine and research.
What is your desired career in medicine?
A career within internal medicine, especially cardiology, is of interest to me but I'm keeping an open mind to all the opportunities that medicine has to offer. Shadowing cardiac surgeries with my physician mentor last summer has also helped me think more critically about surgical specialties. I always want research and innovation that improves the healthcare system to be a large part of my career.
What are you most looking forward to this summer?
During last summer's internship I had the growing alongside eleven other talented and altruistic interns. I'm most looking forward to getting to know this summer's intern cohort, further developing my leadership skills, and experiencing new subsets of research within Cardiology.
What do you hope to gain from this experience? 
I hope to better understand the relationship between patient care and clinical research. Additionally, I hope to help the new interns have as enriching of an experience as I had last summer.
What are your plans after the summer?
I'll be sticking around MHIF for my gap-year as a Associate Research Coordinator for the industry-sponsored clinical research sector of MHIF. I'm currently in the process of applying to med schools.
What is a fun fact about you?
Last summer I had the privilege to train for a marathon while in Minneapolis. After completing my first marathon, I signed up for the 2022 Twin Cities Marathon and look forward to putting in some more miles this summer.