Prevention & Population Health
Nolan Family Center for Cardiovascular Health
We're working to determine the optimal approach to preventing heart and vascular disease, not just for our patients, but for patients around the world. 
A World Without Heart and Vascular Disease
Heart disease is the #1 cause of death for both men and women in the U.S., which is why MHIF is committed to helping prevent heart disease before it happens. A healthy lifestyle can significantly decrease your risk for heart disease by up to 80 percent. But there is still much more we can learn about the best ways to identify people at risk and prevent even more heart and vascular disease. MHIF researchers are using data to develop innovative risk assessment tools and find ways to better manage and reduce risk factors that make it easier for people to prevent and treat heart disease.
As a result of our research expertise across all cardiovascular subspecialties, our multiple locations across the region, our global reach and our access to big data, MHIF is poised to address heart health in a way it has not been done before.
Committed to Groundbreaking Prevention Research
The Nolan Family Center for Cardiovascular Health, under the leadership of Dr. Michael Miedema, is dedicated to cardiovascular prevention research. MHIF has a long history of groundbreaking research and education across a wide spectrum of prevention-related topics, including cardiovascular risk prediction using coronary artery calcium testing, the impact of blood pressure and cholesterol guidelines, the optimal use of statin therapy, and the impact of nutrition and and other healthy lifestyle behaviors. The major focus areas of the center are:
Image

Cardiovascular Risk Prediction

One of the ultimate goals of cardiovascular prevention is to develop a "crystal ball" for CVD risk prediction. Knowing which patients to aggressively treat creates an opportunity to avoid the tragic heart attack or the unwanted bypass surgery.

MHIF is pursuing research in areas such as Coronary Artery Calcium (CAC) scoring, genetic testing for cardiovascular risk, and the best ways to treat genetically elevated cholesterolpolygenic (Familial Hypercholesterolemia).

Image

Optimal Preventive Therapies

Even with significant improvement in cardiovascular risk prediction, progress in cardiovascular prevention cannot be made unless effective treatments are available.

MHIF is pursuing a broad range of studies evaluating treatments targeting multiple risk factors, including hypertension, diabetes, lipids, smoking, nutrition and obesity.
Cardiovascular Health Beyond the Clinic Walls
Recognizing that 80 percent of health care happens outside the clinic walls, the Nolan Family Center for Cardiovascular Health is committed to research, education and consulting to help communities become healthier and more supportive.
Cardiovascular Health Education and Information

Patients and Families
Heart disease is the #1 cause of death for both men and women in the U.S. How can you prevent heart disease? Watch the video to learn more. 
There are certain risk factors for heart disease that you cannot change, such as your age and gender. However, you can improve other risk factors, such as how well you manage your blood pressure and cholesterol and whether you use tobacco. Ask your primary care provider to calculate your risk for heart disease and talk with them about lifestyle changes and/or medications that can help you prevent heart disease. 
Prevention for Professionals
MHIF established the Nolan Family Center for Cardiovascular Health to provide a diverse approach to cardiovascular disease prevention across three pillars: 1) research, 2) education and 3) leadership. Access our professional resources below to help people everywhere get the best care for their heart.
Image
Sign Up For Our Newsletter
Stay up to date on MHIF news, events and the latest information on heart disease treatment and prevention.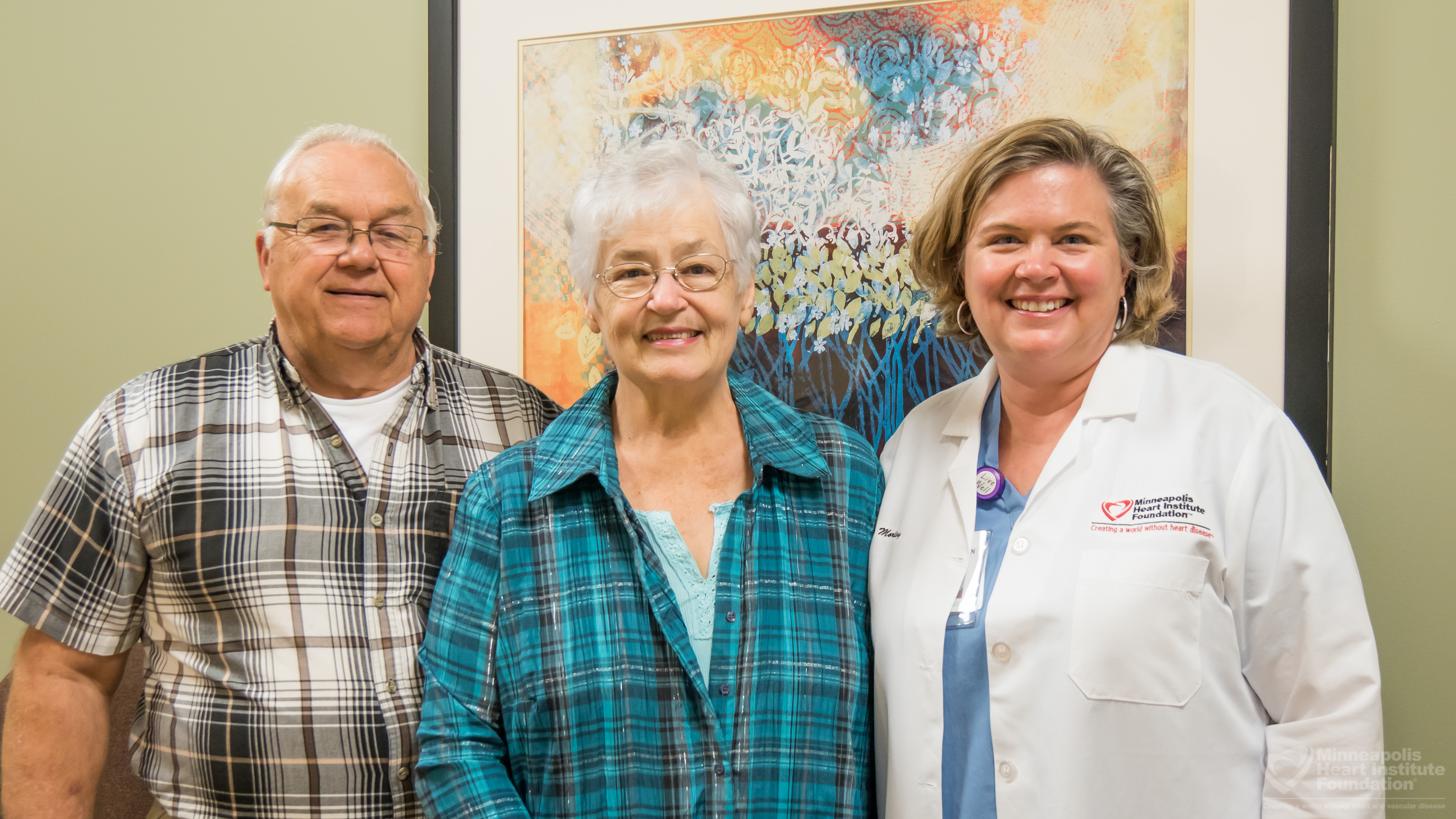 Make a Life-Changing Donation
Any gift, small or large, advances transformative research to save lives.