The Heart of New Ulm Project

Our vision is to simplify and accelerate rural community health improvement efforts for sustainability and impact. Guided by our real-world experience, our rural health consulting team works collaboratively to help communities build individual and community capacity and activate their plans in order to achieve long-term, sustained health outcomes.
Groundbreaking Population Health Research
From 2009 to 2018, the Minneapolis Heart Institute Foundation® (MHIF) conducted real-world population health research with Hearts Beat Back: The Heart of New Ulm Project (HONU) in rural New Ulm, Minn. MHIF designed the award-winning initiative in partnership with key community partners, including New Ulm Medical Center, as a 10-year demonstration project to identify and deliver the best interventions to reduce heart disease at a population level.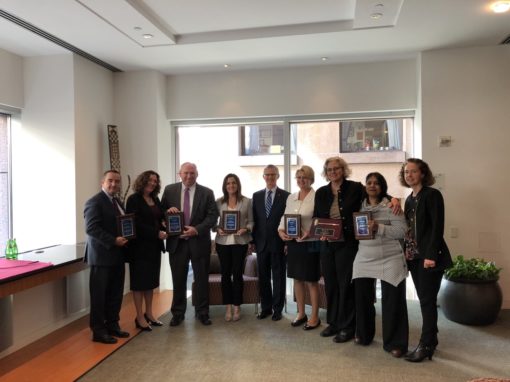 HONU integrated and connected a wide variety of programs, strategies, services and evidence-based interventions simultaneously across all sectors of the community — health care, community and worksites. By tailoring policies, systems and changes to environments based on the community's unique needs and culture, HONU became woven into the fabric of the community and achieved impressive health outcomes. 
Unlike many research projects, as a result of the success of the partnership with MHIF during HONU's research phase, New Ulm garnered the support of the community to keep investing in and sustaining the project for the future. The Heart of New Ulm continues today as a community-owned health initiative with a highly engaged leadership team and more than 80 community volunteers representing 35 organizations serving on various action teams. 
Webinar Series
Are you stymied with how to address a particular health improvement challenge in your rural community? Developing a comprehensive communications strategy, transitioning the mindset of a community, or improving the food and built environments to support healthier choices can all be challenging, but the process doesn't have to be overwhelming. With many of these challenges, a process of small but proven, well-choreographed steps can begin to tip the scales in your favor for success. In each of the webinars in our series, we show you how to start the process to solve a specific challenge in your community and offer you valuable tools and resources that can help.
Prevention is Key
Prevention continues to be a key area of research as part of MHIF's commitment to creating a world without heart and vascular disease and MHIF continues other population health research projects through the Nolan Family Center for Cardiovascular Health.
Learn More