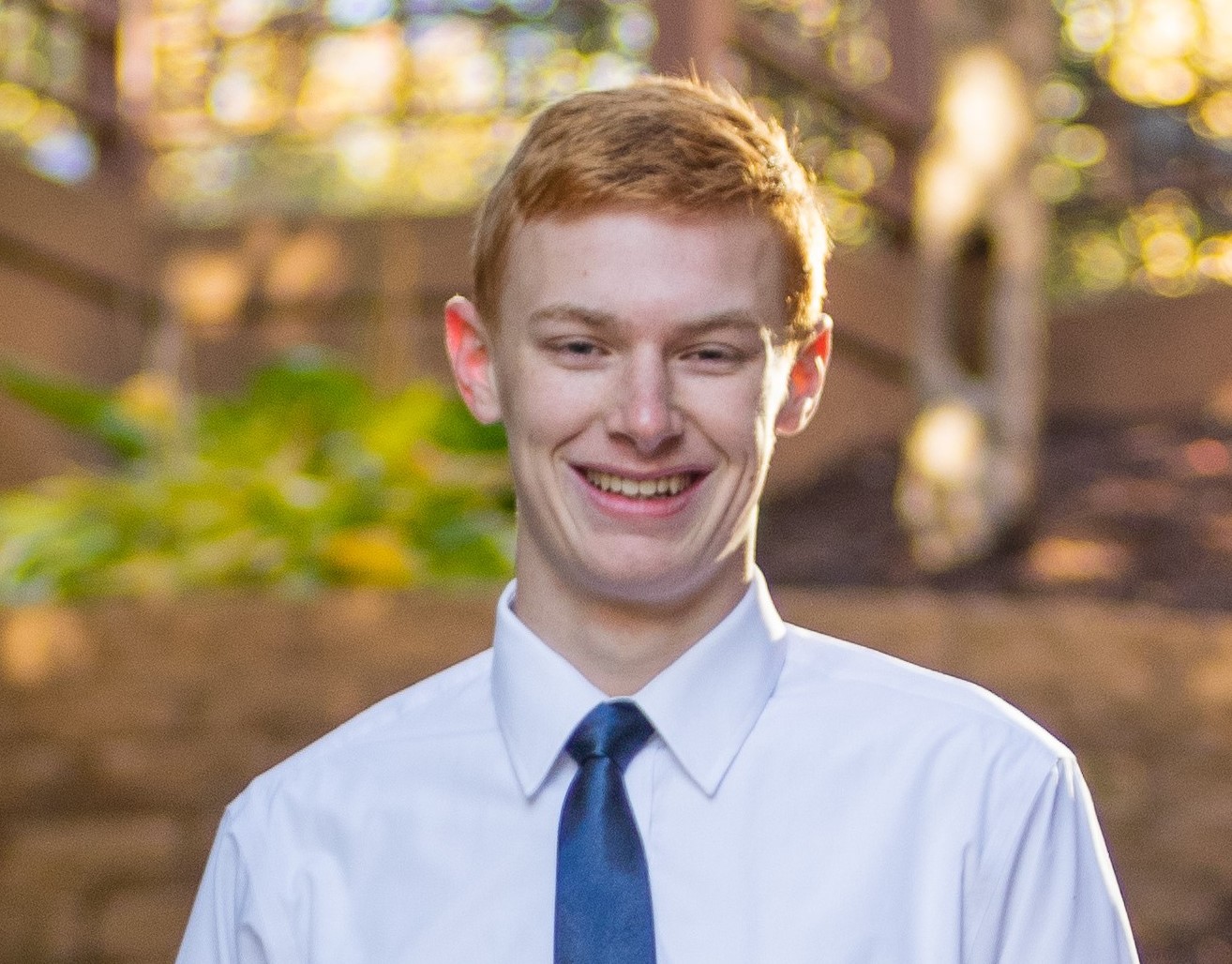 Drew Adamek
Richard Kantrud Intern
Hometown: Bloomington, MN
Education: University of Minnesota
MD Mentor: Dr. Alan Bank
Staff Mentor: Sue Casey and Chris Brown​​​​​​​
Project: Effects of Optimization on Mechanical Dyssynchrony in Cardiac Resynchronization Therapy (CRT) Nonresponders
How did you hear about the MHIF internship and why did you want to participate?
I heard about the MHIF internship through a career fair at the University of Minnesota. I have been exposed to clinical research since before college and I was always struck by the innovation it brings and its impact in directly improving patients' lives. I was really impressed by the focus on an applied clinical research project at MHIF and the support to complete it, a topic and combination which is rare among internships. Additionally, I was drawn to the focus on observations and shadowing experience available through physician mentorship. This is so important not only in understanding my career goals, but in truly comprehending the why behind the research.
What sparked your interest in the field of research, medicine and cardiology? 
From when I was young, I have been exposed to a variety of medical conditions in my family, including several cardiovascular conditions, and I have been a direct witness to their care. I have always been struck by the wide-reaching impacts of medicine. It is the humbling job of the physician to hear the concerns of patients at their most vulnerable and to work collaboratively to provide care that enables a patient to thrive not only in their health, but in all other areas of their lives. It is this comprehensive impact that makes medicine and cardiology so important. To me, research is the natural extension of this care. It is only by pushing the envelope on what was thought possible in medicine that patient care is advanced so that patients can live a longer, more full life. In the last two years, I have been involved with community health projects both abroad and at UMN focusing on hypertension prevention and health access. Through these projects I have become more interested in the holistic nature and effects of cardiology and I have been interested in cardiovascular research ever since.
What is your desired career in medicine?
While I plan on going into medical school with an open mind towards all specialties, I have been interested in ophthalmology since I became interested in medicine. Through shadowing and other exploration of specialties, I have also found interest in several other specialties, including hospitalist medicine, surgery, and definitely cardiology! Whichever specialty of medicine I end up in, I am interested in working in underserved communities and in community global health to establish ethical and sustainable systems to ensure equitable access to medical services.
What are you most looking forward to this summer?
This summer, I am most looking forward to the opportunity to see first-hand the intersection of research and patient care. For example, since my project will be focused on medical devices, I am excited for the field trips to Medtronic and Boston Scientific to seehow these devices are utilized. Additionally, I am looking forward to observing surgeries and procedures in which this cutting edge research is applied to ensure the best possible outcomes for the patients.
What do you hope to gain from this experience? 
In general, I hope to gain a more complete vision of my career goals. This internship offers a unique opportunity to complete a project, directly relevant to patient care, and to observe these implemented. I have long known that I would like to have a career involved in medicine and research, and so I am looking forward to more clearly understanding that intersection. I also am excited to further my skills in research, working with an extremely talented and motivated team here at MHIF.
What are your plans after the summer?
After this summer, I will return to finish my last year of undergrad at UMN and complete my degree in biology. I plan to return to my research activities there – including work with the UMN Mobile Health Initiative and completing my thesis – as well as continuing my other extracurricular activities. I plan to apply for medical school next spring and then taking a gap year.
What is a fun fact about you?
I also study French in college! The language has given me opportunities for an internship in the language and has allowed me to meet many new people. I plan on working in France during part of my gap year and I hope to do some work in my career in French-speaking countries.