Center for Coronary Artery Disease Fellowship
Frank J. and Eleanor Maslowski Charitable Trust Complex High Risk Indicated Percutaneous Coronary Interventions (CHIP) and Chronic Total Occlusion (CTO) Fellowship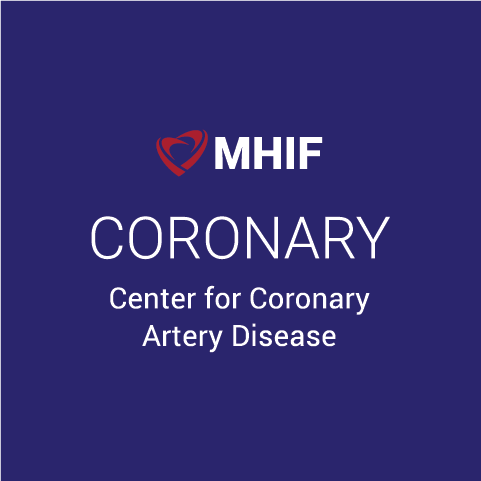 The Center for Coronary Artery Disease at the Minneapolis Heart Institute Foundation® (MHIF) is dedicated to improving clinical practice and ultimately discovering life-saving treatments through innovative cardiovascular research. As part of the educational aim for the center, a one-year fellowship in has been created to provide a robust experience to an individual interested in training in complex percutaneous coronary interventions and interventional cardiology research.
MHIF is strongly positioned for success with the Center for Coronary Artery Disease through its partnership with 70+ Minneapolis Heart Institute® cardiologists, who see more than 50,000 individual patients at nearly 57,000 clinic visits each year at Abbott Northwestern Hospital, which is consistently awarded with national rankings in cardiology and heart surgery by US News & World Reports.
To provide advanced training in complex and high-risk percutaneous coronary interventions, including patient selection, procedural planning, use of advanced interventional techniques, and prevention and management of complications.
 
To perform research on complex coronary interventions and coronary artery disease.
The curriculum for the program consists of:
Chronic total occlusion (CTO) interventions
Advanced intravascular imaging and physiology
Bifurcations, thrombus management, treatment of acute coronary syndromes
Calcification and tortuosity
Hemodynamic support and treatment of cardiogenic shock
Complication prevention and management, radiation safety
Research in complex percutaneous coronary interventions and coronary artery disease
Fellowship Faculty
Program Chairman: Emmanouil Brilakis, MD, PhD
Program Co-Chairman: M. Nicholas Burke, MD
Program Director: Bavana V. Rangan, BDS, MPH
Other Clinical and Research Faculty:
Ivan Chavez, MD
Mario Goessl, MD
Michel R. Mooney, MD
Anil Poulose, MD
Paul Sorajja, MD
Jay H. Traverse, MD
Yale Wang, MD
Scott Sharkey, MD
Ross Garberich, MS
Larissa Stanberry, PhD
Applications open: October 1, 2022
Interviews begin: October 15, 2022
Candidate selected: November 1, 2022
Position start date: July 1, 2022
Who should participate?
Interventional cardiologists who want to develop advanced skills that are necessary for performing complex and high-risk percutaneous coronary interventions.
Candidates should be eligible to obtain Minnesota Medical License.
For any questions about the fellowship, please contact Bavana.Rangan@allina.com.
Please note, visa sponsorships are unavailable for this position. Applicants must be currently authorized to work in the United States for any employer.