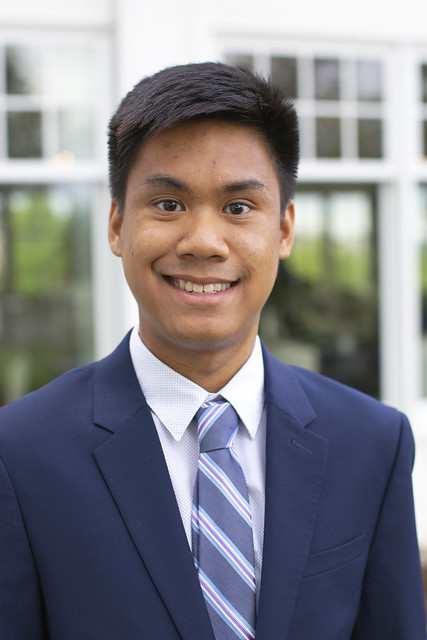 Keith Acosta
Pete Pierce Intern
Hometown: Edina, MN
Education: Cornell University (Ithaca, NY)
MD Mentor: Joao Cavalcante
Staff Mentor: Kate Jappe
Project: Role of Cardiac Magnetic Resonance Imaging in Patients with Mitral and Tricuspid Regurgitation
Keith Acosta is from Edina, Minnesota.  Heading into his senior year at Cornell University, Keith intends on graduating with a bachelor's degree in global and public health sciences and is interested in pursuing a medical career in the field of primary care, preventive medicine or internal medicine.  His interest in these areas of expertise derives from a passion for identifying and confronting health disparities that disproportionately affect minority, underserved and disenfranchised communities.
While in a public health class at Cornell, Keith was introduced to the Heart of New Ulm project- a 10 year population health initiative facilitated by MHIF.  Keith was drawn to this clinical research internship because of the unique dynamic MHIF creates which grants interns access to both the research and clinical environments.  This summer, Keith is looking forward to working closely alongside his staff and physician mentors as he gains exposure to various cardiovascular imaging modalities related to his research project- such as cardiac MRIs and CTs.
Under the tutelage of Dr. João Cavalcante and staff mentor Kate Jappe, Keith is contributing to the research project: The Role of Cardiac Magnetic Resonance Imaging in Patients with Mitral and Tricuspid Regurgitation. Keith's work involves using Circle, an advanced imaging software, to measure parameters related to cardiac function, strain and flow in patients with mitral regurgitation (MR) and/or tricuspid regurgitation (TR).  These research findings have the potential to optimize risk stratification and timing for valvular interventions in order to ultimately identify those at risk of mortality or readmission due to MR or TR.
After this summer, Keith will return to Cornell for his senior year and plans on applying to medical school this upcoming spring.  Keith explains that this internship reaffirmed his commitment to pursuing a career in medicine, and "while I envision myself in a primary care specialty such as general internal medicine, it will be very informative and enlightening to engage with a subspecialty like cardiology. After this experience, I genuinely believe I will have a more nuanced understanding of the various pathways in medicine, specifically those that integrate clinical research."