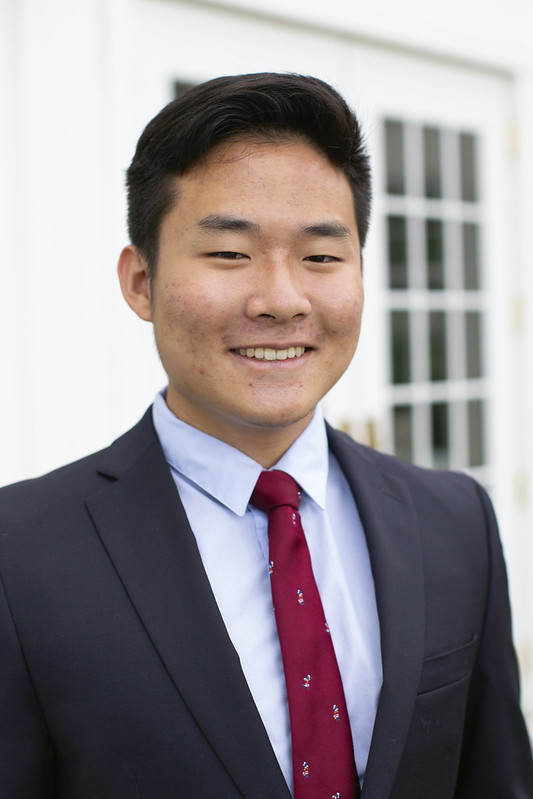 Felix Oh
Morrison Intern
Hometown: Woodbury, MN
Education: University of Minnesota (Twin Cities, MN)
MD Mentor: Joao Cavalcante
Staff Mentor: Pam Morley
Project: Role of Cardiac Magnetic Resonance Imaging in Patients with Aortic Regurgitation
Felix Oh is preparing for his junior year at the University of Minnesota.  Originally from Woodbury, Minnesota, Felix aspires to become an orthopedic surgeon.  Felix is drawn to the special human connection between a patient and doctor, and he enjoys the magnitude of responsibility involved with informing, empowering and treating patients.  Felix wants to contribute to making a difference in people's lives through clinical research.     
Having looked around at other research internship opportunities, Felix discovered the unique dynamic instilled within the MHIF research internship program.  He states, "I wanted to be a part of this internship because, unlike many other research internships that focus on cultivating Ph.D. students, the MHIF research internship encourages me to follow my dream of medicine while giving me valuable opportunities like shadowing and working closely with a physician mentor."  Felix has previous experience with lab work, however, this internship will expose Felix to clinical research and patient interaction.  Through this experience, Felix hopes to gain a better understanding of cardiology and clinical research while contributing to a clinical research initiative.
Throughout the duration of this internship and under the guidance of Dr. João Cavalcante and staff mentor Pam Morley, Felix will participate in the research study: Role of Cardiac Magnetic Resonance Imaging in Patients with Aortic Regurgitation.  Patients with aortic regurgitation may initially remain asymptomatic but, without valve replacement, may eventually develop heart failure as the heart begins to decompensate. Using cardiac magnetic resonance (CMR), they are researching ways to diagnose the severity and prevalence of aortic regurgitation (AR) in patients before they develop symptoms and develop heart failure. 
After this internship, Felix will return to the University of Minnesota for his junior year of his undergraduate degree.  This internship has affirmed his decision to pursue a career in medicine. He states, "I've learned that doctors don't just help patients, they also advance the scientific progress of healthcare and aid students that aspire to follow in their footsteps in an assortment of different ways."  Felix is enthusiastic about taking the next steps towards pursuing a career in medicine.