10/07/2023 09:00
Until Riebe Run Begins
Join us for the Riebe Run on Saturday, October 7th at French Regional Park in Plymouth, MN starting at 9AM.
This family-friendly 5k walk/run raises awareness for heart disease in honor of Greg Riebe, who passed away in 2015 from arrhythmogenic cardiomyopathy. With each step, participants will fuel cutting-edge heart disease research–bringing us closer to changing the trajectory of heart disease for current and future generations. Your participation and donation supports heart rhythm research at the Minneapolis Heart Institute Foundation.
Event Details:
Schedule:
9:00AM – Check In
9:30AM – Kids Dash
9:45AM – Walk/Run Starts
Registration Info:
Adult 5k Walk/Run Participant – $30
Youth 5k Walk/Run & Kids Dash Participant – $15
Registration includes a Riebe Run T-shirt!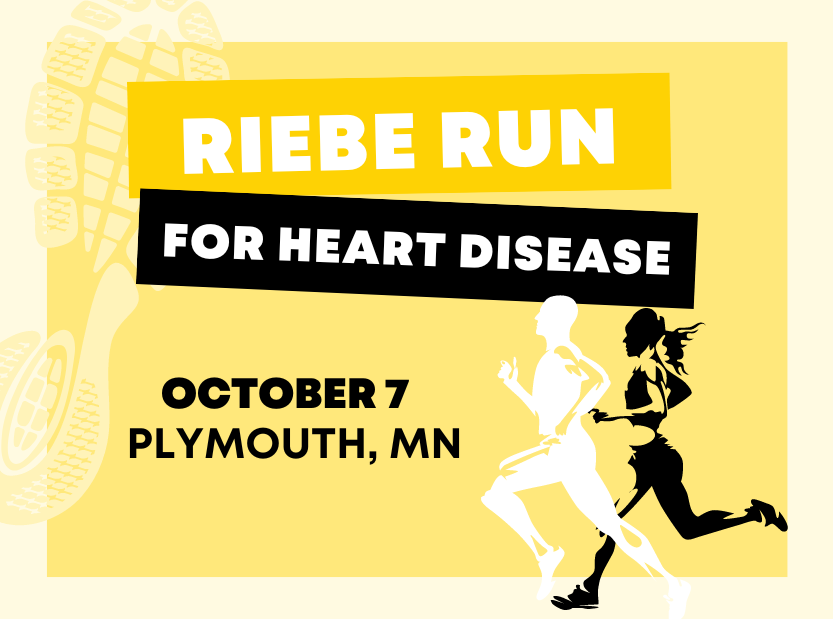 Fundraising Goal:
We hope to raise $10,000 in support of heart rhythm research at MHIF. When you register for this event, you will have the option to create a team, join a team, or register as an individual. After registration, you may create an optional fundraising page to support raising funds for the Riebe Run and heart rhythm research.
If you are unable to join us at the event, you can simply make a donation to help us reach our goal. Your generosity is appreciated!
Questions? Please contact:
Kate Riebe, Advancement Officer
Phone: 612.226.5836 • Email: kriebe@mhif.org
About Greg & The Riebe Run:
Greg was an amazing father, friend, and active participant in the Twin Cities running scene. Sadly, his life was cut short due to a sudden and unexpected heart condition. He had a rare, genetic form of heart disease called arrhythmogenic cardiomyopathy (ACM) that he did not know he had; he had no signs or symptoms.
After Kate's husband Greg passed away, she became a passionate advocate for heart health. She, along with some of Greg's friends, started the Riebe Run in 2016 to honor Greg and raise awareness for heart disease and support the Minneapolis Heart Institute Foundation. Kate and Greg's two children look forward to celebrating their Dad each year with the Riebe Run.
Image
Image
Image
Image
Image
Image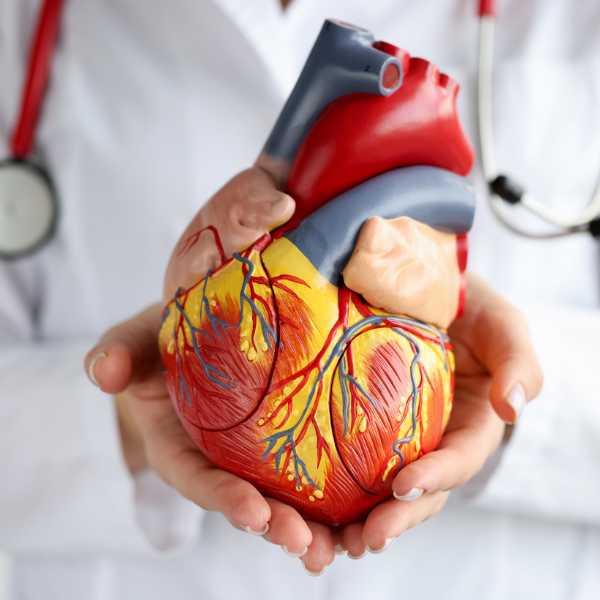 Heart Rhythm Research
The Joseph F. Novogratz Family Heart Rhythm Center is discovering new ways to help patients with heart rhythm disorders live longer and better lives around the world.