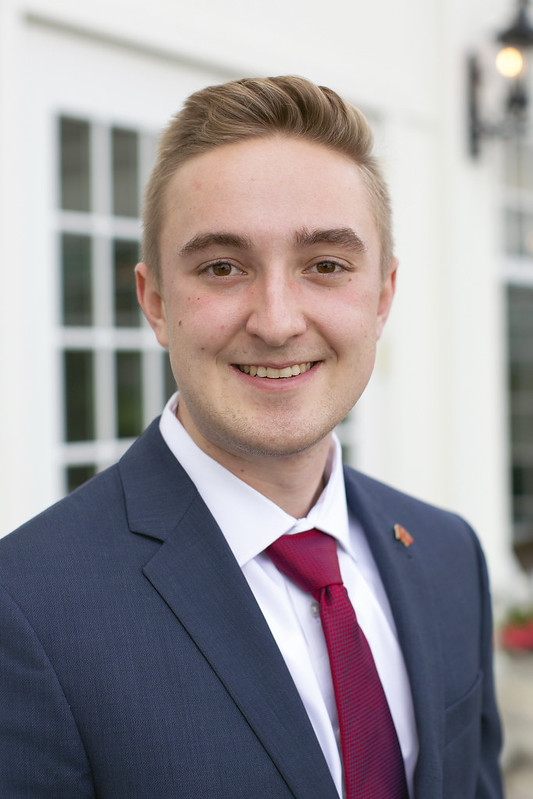 Chris Gitter
2020 Lead Intern & John and Susan Morrison Intern
Hometown: Mendota Heights, MN
Education: University of Wisconsin (Madison, WI)
MD Mentors: Dr. Eric Fenstad, Dr. Jay Sengupta
Staff Mentor: Stephanie Ebnet, RN
Projects: Clinical Classification of Patients with Pulmonary Hypertension in Rural Minnesota; Cardiac Implantable Electronic Device (CIED) Longevity and Reliability (CIED)
Chris Gitter was first introduced to MHIF in the summer of 2019 after his junior year in college when he was selected to be one of 10 interns in MHIF's competitive annual Clinical Research Internship Program.
Chris enjoyed the experience so much that, after graduating from the University of Wisconsin-Madison in the spring of 2020 with a degree in pharmacology and toxicology with minors in global health, environmental studies and leadership, he returned to MHIF to be the program's lead intern in the summer of 2020. Chris is spending his gap year working at MHIF as a full-time research associate while he applies to medical school (read more about his journey from intern to research associate here).
"That first summer, I was able to have a number of fantastic educational experiences that really motivated me and convinced me that I want to pursue medicine going forward. Specifically, I did research under Dr. Eric Fenstad, and I was able to shadow him quite a few times and he gave me some fantastic guidance on a research project I did with him."
After his positive experience, Chris realized that be wanted to return to the program in the summer of 2020 and take on a larger role as the lead intern. In addition to conducting research, the lead intern helps with leadership development skills both for the interns and personally.
"Going forward I want to have a career in medicine, and as a physician you need to understand how to lead a team," said Chris.
While most of the internship was done virtually in 2020, the interns found creative ways to meet their staff mentors and interact with their physician mentors, and in addition to virtual lunch-n-learn presentations, enjoyed a few in-person presentations as well.
"That was really interesting; it was fantastic. We were able to get with the docs and it's just as important for us interns to ask them about what got them into their specialty and what their lifestyle is like; those things are just as important as the content, at least in my mind."
"MHIF has been working really hard in cardiology for a long time and is continuing to be at the forefront of all this research going forward." said Chris. "I'm really thankful that we were actually able to do research over the summer. We had fewer interns than we normally would, but we were still able to do a lot of good work."