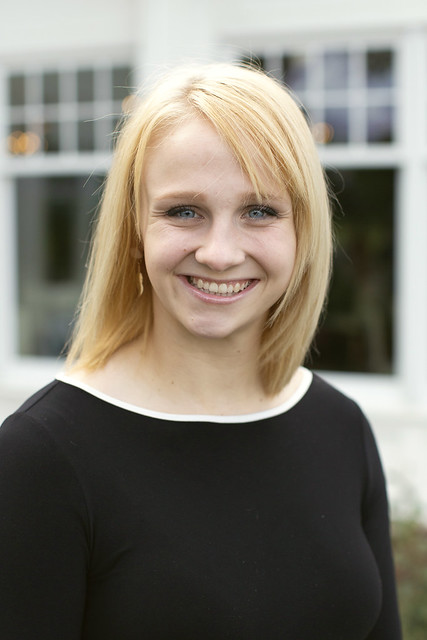 Breanna Murray
Richard Kantrud Intern
Hometown: Eden Prairie, MN
Education: Winona State University (Winona, MN)
MD Mentor: Nedaa Skeik
Staff Mentor: Jake Jensen
Project: Determining Risk Factors for Endovenous Heat‐Induced Thrombosis Following Thermal Ablation; and Renal Artery Vasculopathy
Breanna Murray is entering her final semester at Winona State University.  Originally from Eden Prairie, Minnesota, Breanna intends on graduating this December with a bachelor's degree in cellular and molecular biology.  Breanna aspires to one day enter the field of pediatric cardiology.  Having personally witnessed medical hardships affect her family members, Breanna chose to pursue a future career in medicine.  To Breanna, "medicine is the business of giving people, like ourselves and our families, a second chance at life. There is not much in the world more powerful than seeing someone be able to walk without pain for the first time, for example."
Breanna was introduced to MHIF's research internship through her previous experience working with Dr. Timothy Sullivan, who encouraged her to apply.  Breanna chose this internship because of the shadowing opportunities and the chance to have an intern cohort full of like-minded individuals.  Breanna is motivated by the challenging learning curve relative to becoming an independent clinical researcher, and she hopes to gain a better understanding of the clinical research process.
This summer Breanna is involved in two research projects.  The first project: Determining Risk Factors for Endovenous Heat‐Induced Thrombosis Following Thermal Ablation, is looking at two treatments for chronic venous insufficiency. These two treatments are radiofrequency ablation and endovenous laser ablation. Since the use of both of these treatments have increased over the years, so have the incidence of complications. The aim of this project is to identify risk factors for complications.  The next project: Renal Artery Vasculopathy, pertains to studying any disease of the renal artery.  Specifically, looking at how often different types of renal artery disorders happen, identifying risk factors for these patients, and looking at the best methods for management and treatment of such disorders.  Breanna is being mentored by Dr. Nedaa Skeik and staff member Jake Jensen throughout the duration of her internship.
After this summer, Breanna will finish her final semester of her undergraduate degree.  After, she plans on applying to medical school in spring or summer of 2020.