On The Pulse:
A Series of Physician Speakers
Thursday, April 21, 2022 at 12:00pm - 1:00pm
Online via Zoom
Back again by popular demand – please join us for this year's series of free, virtual presentations from physician leaders in research and care at the Minneapolis Heart Institute Foundation® (MHIF) and Minneapolis Heart Institute® (MHI) who will address the latest in cardiovascular treatment and advancements.
Sign-Up Today for Our First Event!
COVID-19: Why Should You Still Take Care of Your Heart?
April 21, 2022 from 12:00 – 1:00 pm CST
Research shows that the COVID-19 pandemic has altered the way patients seek cardiac care. Patients are delaying seeking care or are not seeking routine follow-up, as they may have done so pre-pandemic, due to fear of exposure to COVID-19 while at the hospital or clinic. This free virtual education opportunity aims to help patients overcome the limitations and fear surrounding pursuing timely cardiovascular care in the setting of an ongoing pandemic, while giving updates on the COVID-19 pandemic's impact on acute events and heart attacks and will also emphasize the importance of cardiac care and follow-up appointments.

 
Meet Our Presenters
Emmanouil S Brilakis MD, PhD, FACC, FAHA, FESC, FSCA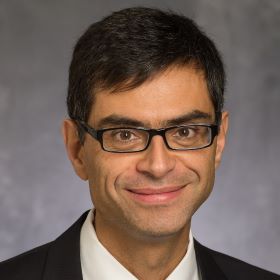 Director, Center for Complex Coronary Interventions | Minneapolis Heart Institute Chairman & Researcher, Center for Coronary Artery Disease | Minneapolis Heart Institute Foundation

Dr. Brilakis received his medical degree from the National Kapodistrian University of Athens, Greece and trained in Internal Medicine, Cardiovascular Diseases and Interventional Cardiology at the Mayo Clinic. Dr. Brilakis has authored or co-authored over 700 manuscripts and has written two textbooks: Manual of Percutaneous Coronary Interventions, and the Manual of CTO Interventions, now in its 3nd edition. He is lecturing and proctoring at several institutions in the United States and abroad.
Santiago Garcia, MD, FACC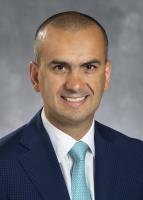 Interventional Cardiologist & Researcher

Dr. Garcia is an interventional cardiologist and an associate professor of medicine at the University of Minnesota. His work includes more than 100 published manuscripts in peer-review medical journals. He has received grant support from government entities, philanthropic agencies and industry.