Minneapolis Heart Institute Foundation 2020 Impact
May 12, 2021
Even through a pandemic, we accomplished so much, together.
Heart and vascular disease remains the leading cause of death worldwide, and we are committed to changing this fact. With the help of our donors, team members, industry sponsors, physician partners and community, we successfully navigated the challenges of 2020. Like many of you, our MHIF team developed creative new approaches to our work. We learned a great deal last year; lessons that allowed our research to move forward in unique ways that will be carried into the future.
Following is an infographic highlighting a selection of some of the milestones we celebrated in 2020 – a year that brought many new discoveries and advances in cardiovascular research and education at the Minneapolis Heart Institute Foundation.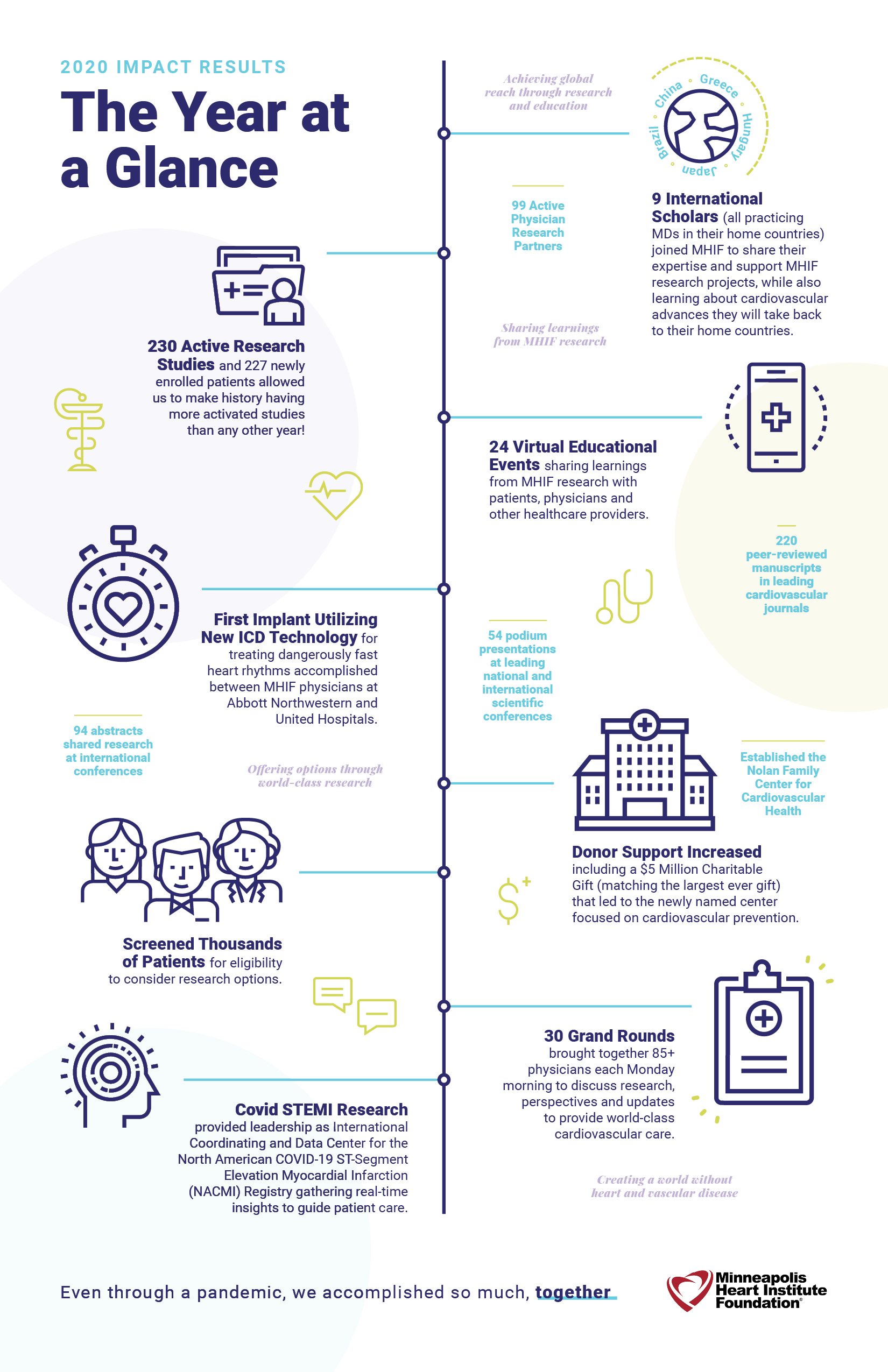 Give the Gift of Hope.
With your support—we can continue to offer solutions and hope to so many. Your tax-deductible donation allows us to move our research forward! Without you, our work would be impossible.