Happy 40th Year Anniversary to MHIF!
January 27, 2022
The Minneapolis Heart Institute Foundation is celebrating 40 Years (4 decades!) of world-class, cardiovascular research and education! We are excited to put our work into perspective and will be highlighting how our impact has been accelerating throughout the year!

MHIF in Numbers, from 1982 to Today: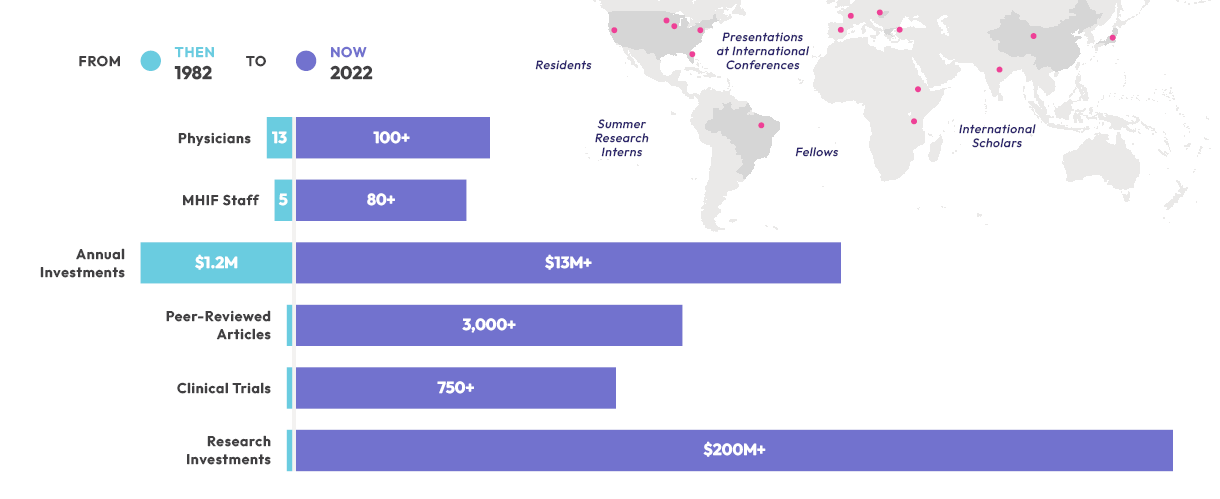 MHIF Today:
2021 was a strong year, despite the pandemic. In fact, we activated more studies in 2021 than that we have in any other year… for the second consecutive year! Our research also continues to cross all practice areas of cardiovascular medicine and care.
Thanks to support from our donors, patients, physicians, staff and community, look what we accomplished in 2021:

To kick off our exciting 40-year anniversary, we want to remind you of how this all began. Dr. Robert Van Tassel is one of the founding physicians of MHIF and he has an important mantra that inspires our team to strive, every day, to fulfill our vision of creating a world without heart and vascular disease.
 
"You can't think big enough."

Robert Van Tassel, MD, Cardiologist and MHIF Founding Physician

The history of MHIF starts with our founders, and you can learn more about the commitment established for this organization all the way back in 1982: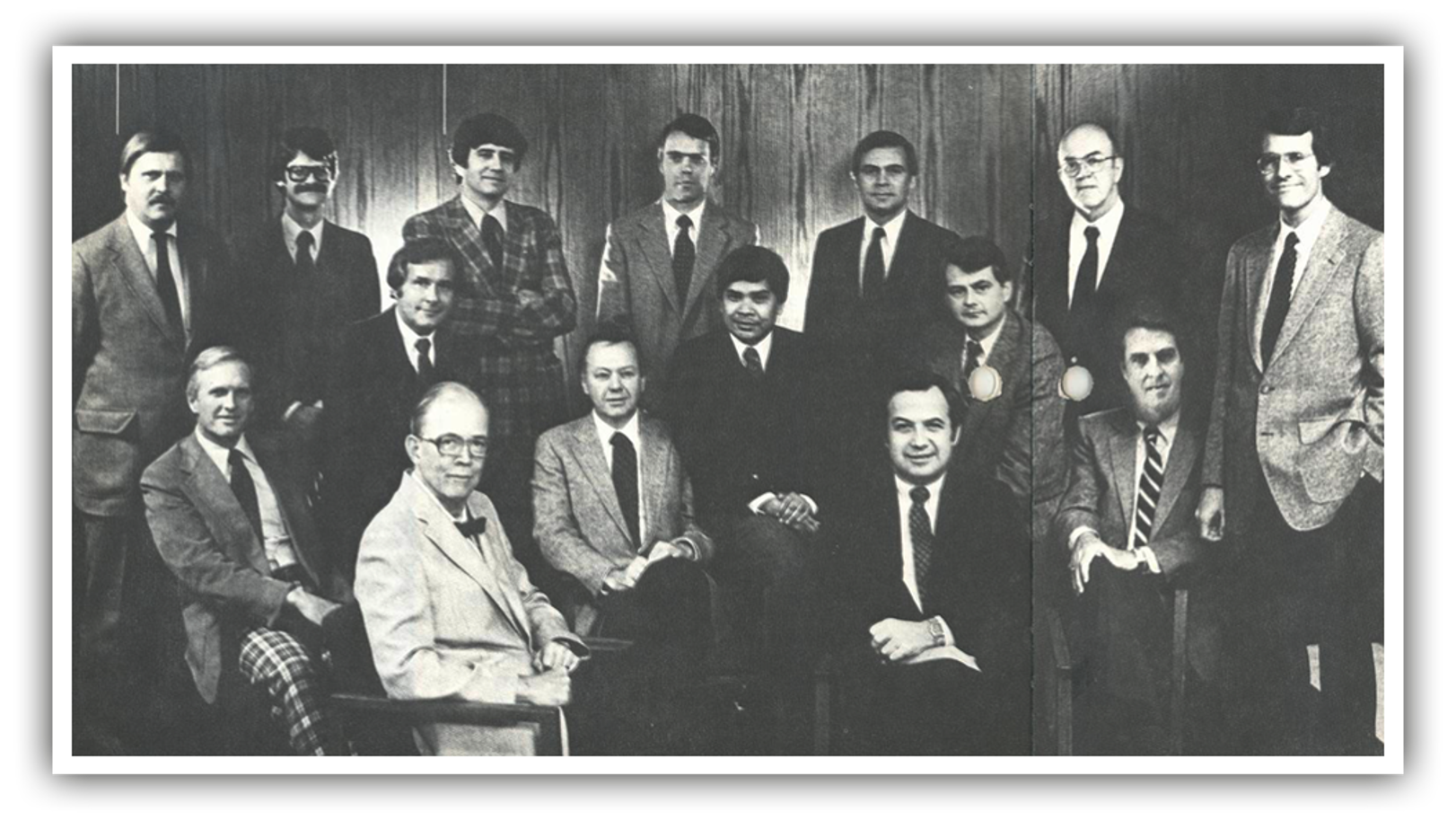 Celebrating 40 Patients Whose Lives Were Impacted By Research
Throughout this year, we hope to inspire you through the examples of impact that the MHIF mission has had on the lives of patients with cardiovascular conditions around the world. Check back for more patient stories each month:
Join Us for an Upcoming Event
Date:
12-07-2022
About the Event:
Join us for our winter series of free, virtual presentations from physician leaders in research and care at the Minneapolis Heart Institute Foundation® (MHIF) and Minneapolis Heart Institute® (MHI) who will address the latest in cardiovascular treatment and advancements.
Location:
Online via Zoom
Get Our Community Newsletter