Global Health & Outreach
Our Partnerships
We are working side by side with health care providers and partners from Ethiopia, Tanzania, and India to save children and young adult lives.
Our Projects in Tanzania
Image

Cardiac Center

KCMC is currently building a cardiac center on its campus, with operating rooms, an intensive care unit, and a cardiac catheterization laboratory. Once the center is completed, KCMC will be in a position to offer cardiac surgery, and can focus on training a cardiac surgery team. We are supporting KCMC in developing a cardiac care program, and will focus initially on training cardiologists to diagnose and manage patients who come to KCMC with heart disease.

Image

Rheumatic Heart Disease Study

In September 2020, Kilimanjaro Christian Medical Center launched the Rheumatic Heart Disease Prevalence study, which is one of the first studies to identify the prevalence, risk factors, management and outcomes of rheumatic heart disease among children in the Northern zone in Tanzania.

 
Study Leaders
Dr. Blandina Mmbaga, Mmed, PhD

Principal Investigator

Dr. Kajiru Kilonzo

Co-Investigator

Dr. Florida Muro

Co-Investigator
Dr. Gissela Nyakunga

Co-Investigator

Dr. Vibhu R. Kshettry, FACS, FRCS

Co-Investigator

Dawn Witt, PhD, MPH

Co-Investigator
Ethiopia
Since 2010, we've worked with multiple partners in Ethiopia.
Partners include the Cardiac Center of Ethiopia, Children's Heart Fund of Ethiopia that planned and constructed the Cardiac Center and the Ethiopian Federal Ministry of Health. During our initial visits to Ethiopia (pop 112 mil), it became apparent that successful capacity building requires a local, fully trained cardiac team. Care cannot adequately be provided with just visiting surgical teams from around the globe. To that end, we partnered with a site in Bangalore, India to train an Ethiopian full cardiac care team. Since returning from their training, the Ethiopian team has been operating independently and completed their first successful cardiac surgery at the Cardiac Center in Addis Ababa in June 2017. They will now be able to care for thousands of Ethiopian children long term.
We also partner with physicians and universities in Ethiopia who work with the Federal Ministry of Health to prevent rheumatic heart disease. A key strategy has been the development of a pilot Rheumatic Heart Disease Prevention Program. 
We supported a research study, coordinated by Dr. Dejuma Yadeta, a cardiologist at Addis Ababa University. The study looked at the spectrum of heart disease in six major referral hospitals in Ethiopia. The aim of this study was to better understand of the burden of heart disease in Ethiopia, including the many children and young adults that arrive at these hospitals with rheumatic heart disease. The study was key to raising the profile of children with heart disease to the Federal Ministry of Health. Click here to view the final research poster.
On behalf of the World Heart Federation, the Pan-African Society of Cardiology (PASCAR) coordinated data collection and reporting for the country-level Cardiovascular Diseases (CVD) Scorecard to be used in Africa. The objective of the scorecard is to create a clear picture of the current state of CVD prevention, control and management per country for 12 African countries. Our partner, Dr. Dejuma Yadeta at Addis Ababa University, Ethiopia participated in this initiative and published Ethiopia's country specific data linked here.
Image
Image
Image
India
Our training partner is Narayana Health Institute of Cardiac Sciences (NHICS), in Bangalore. Dr. Kshettry, MHIF's Global Outreach Founder and Director, has visited Narayana hospital many times over the past 20+ years, working closely with NHICS's founder Dr. Devi Shetty, to train cardiac surgery teams in India. NHICS generously agreed to train the Ethiopian cardiac care team, as well as cardiologists from KCMC in Tanzania. NHICS has been rated among the best cardiac hospitals in India. NHICS has a 1,000-bed heart hospital – one of the largest in the world — performing over 25 heart surgeries a day. NHICS provides world-class cardiac training programs.
Image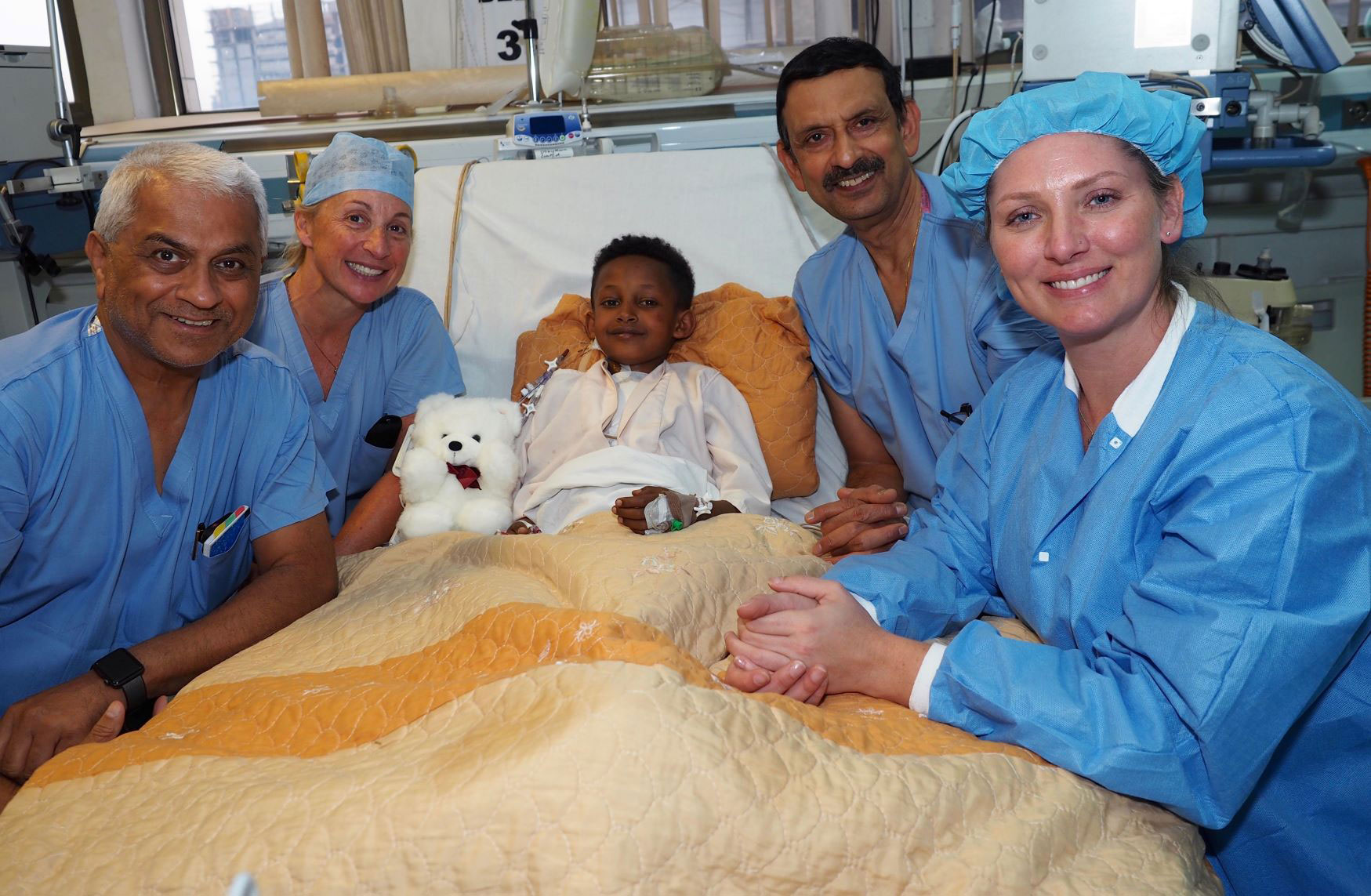 Support Our Research and Educational Efforts.
Any Gift, Big or Small, has a Significant Impact on People's Lives