Global Health & Outreach
Disease Prevention
The key to eliminating suffering is prevention.
Rheumatic Heart Disease
If we can prevent rheumatic heart disease (RHD), we can help children avoid disability and suffering, and the costly and difficult treatment of open-heart surgery for heart valve damage.
Rheumatic heart disease is caused by an untreated streptococcal throat infection that progress into acute rheumatic fever and rheumatic heart disease.
 
Rheumatic heart disease usually affects children aged 5 -12 years; many of these children are unable to attend school.
 
Untreated rheumatic heart disease can lead to heart valve damage, stroke, arrhythmias, heart failure, and death.
 
Globally, rheumatic heart disease is the most common cardiovascular disease causing more than 500,000 deaths annually.
 
Rheumatic heart disease is preventable and treatable with early detection. It has been under control in developing countries for over 50 years, but the drugs and technology needed for successful control remain inaccessible to many of the poorest in developing countries.
Image
Image
Ethiopia – RHD Prevention Program
Health professionals in Ethiopia have developed a pilot program in collaboration with the Federal Ministry of Health to integrate rheumatic heart disease prevention and control into health service delivery at the primary care level.
We are supporting this effort that includes:
Treating sore throats caused by the strep infection.
Giving monthly penicillin injections over years to children who have already had some low-level heart valve damage from rheumatic heart disease, to prevent the damage from worsening.
Creating a registry of patients with rheumatic heart disease so they can be tracked for follow up long term, to measure and evaluate the effectiveness of the pilot program, and to provide adequate data on the burden of the disease for government planners.
This level of treatment and intervention requires a health care system that can follow and treat a child over a period of years until the risk of strep throat is reduced in adulthood.
If a child's heart valves are badly damaged from rheumatic heart disease, the child will require costly and difficult surgery to repair or replace the valves. In some cases, the damage is too difficult to repair, and the child will not survive; prevention is key.
Congenital Heart Disease
Worldwide, congenital heart disease is the most common birth defect. 
One in every 120 children born worldwide has a heart condition.
Babies often have very low blood pressure, breathing difficulties, feeding problems, or poor weight gain. 
Many children born with severe congenital heart disease need surgery.
 In the U.S. and the developed world, most of these children receive early diagnosis and timely treatment including heart surgery so that they can live normal, healthy lives. Yet in most of the developing world, children don't have access to heart care that could save their lives.
The incidence of congenital heart disease in Africa is 10 times higher than the rest of the world.
Image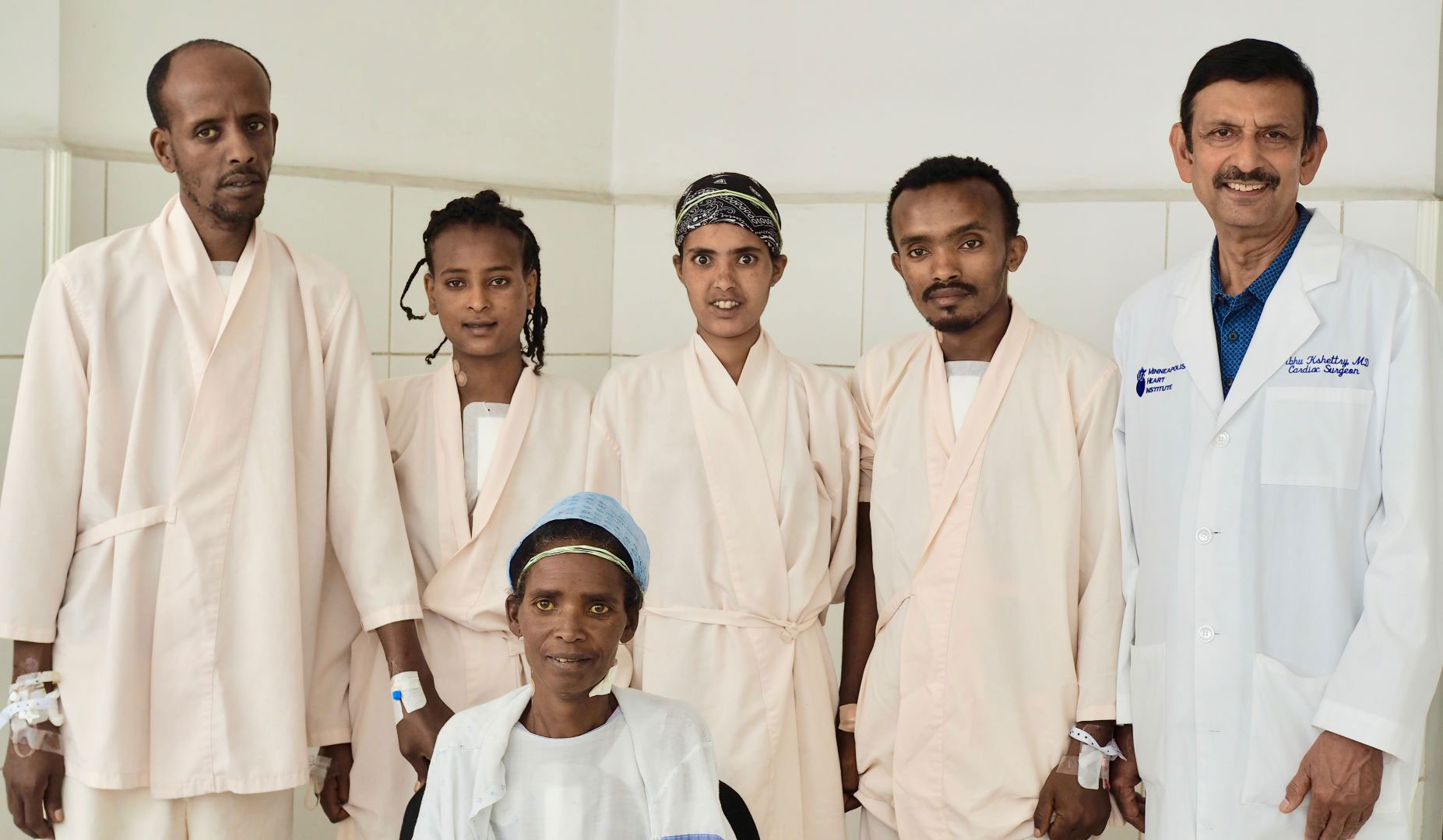 Support Our Research and Educational Efforts.
Any Gift, Big or Small, has a Significant Impact on People's Lives