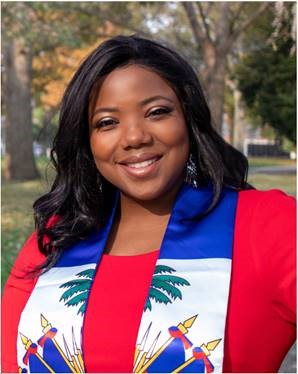 Delaine Teabout Thomas, MPH
Women's Health Equity Fellow
Delaine Teabout Thomas, MPH has been selected to serve as our first-ever women's health equity fellow in The Penny Anderson Women's Cardiovascular Center.
Delaine comes with previous MHIF experience, having worked as the Population Health Intern in 2021, where she was instrumental in helping to build community partnerships and host community conversations and events.
Delaine's passion for women's health equity was sparked by personal experiences navigating the health care system and her own wellness journey. To better understand how to serve community, Delaine earned her Bachelor of Science in Public Health from The Ohio State University with a dual focus on Policy and Maternal Child Health. In May 2022, Delaine completed her Master of Public Health in Administration & Policy, with her primary research examining if and how health-related organizations in Minnesota acted on health equity and anti-racism commitments made after the murder of George Floyd.